Care and Cleaning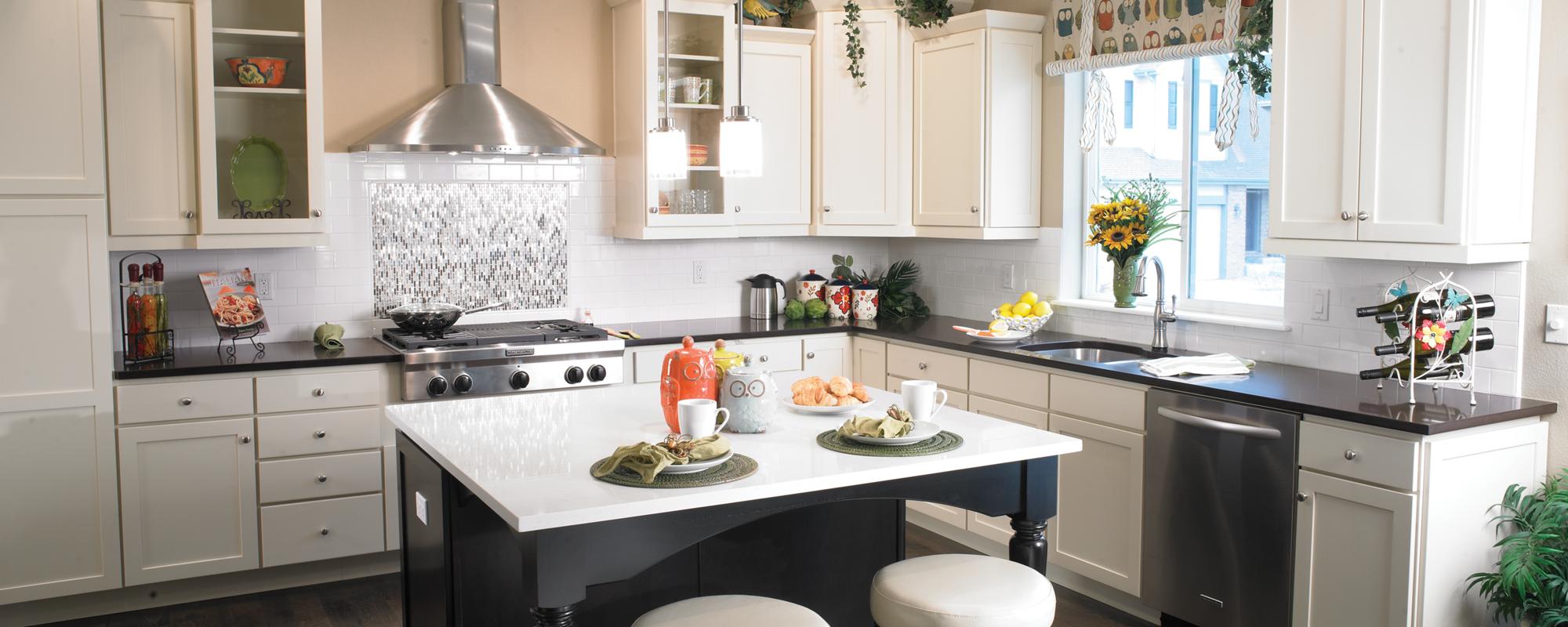 Keeping Your Cabinets Beautiful
Once your cabinets have been installed, wipe down all exteriors and interiors with a damp cloth to remove dust, drying immediately with a dry cloth. Be careful not to scratch the surface when wiping off dust and debris.
Regular exterior and interior cleaning requires only wiping with a damp cloth and then drying. Remove oil, grease or general soil using a clean cloth dampened with a fresh solution of mild soap and water. Rinse with a clean, damp cloth, then dry thoroughly. It is important to wipe spills immediately. Prolonged exposure to spills, including food, water or other liquids can cause permanent discoloration or damage to your cabinet's finish.
Avoid using harsh detergents, strong soap, abrasive cleaners or self-polishing waxes. All of these items can damage the factory-applied protective finish.
Avoid using your dishcloth to clean or dry cabinet exteriors. It may contain remnants of detergents and grease.
Treat your cabinets as you would fine furniture and they will reward you with long-lasting beauty. Excess moisture is an enemy of any finish. Sink, range, dishwasher, oven and baseboard areas are most susceptible. Immediately dry surfaces where water may have spilled using a clean cloth. Never hang damp towels over cabinetry to dry. Excessive moisture will cause the wood to expand and damage the finish.
Guide to Care and Cleaning
Protect your investment and provide lasting beauty for years to come.
Our Repair Tutorials
Watch a tutorial to learn how to repair scratches, gouges or dents.